Dee McLachlan began her career in South Africa with the multi-award winning, "Solo Ascent." She directed #1 rated 13 part action series "Steelman" in Soweto, and "Silent Hunter" (Gold Award, NY Film Festival).
She has directed 8 feature films: the action adventure "Scavengers," "Running Wild" (Brooke Shields, Martin Sheen), "The Double-O-Kid" (Cory Haim, Bridget Nielson), the Australian road thriller "Deadly Chase," and TriStar Columbia's "The Second Jungle Book" (Roddy McDowall). After immigrating to Australia, she made "The Jammed" receiving 7 AFI nominations (2008) and winning Best Film, Best Screenplay and Best Music at the Inside Film 2007 IF Awards. She made the mockumentary spoof "10Terrorists", documentary "Everest The Promise" winner of Sir Edmond Hillary Prize, "The Tipping Points", (Africa ep) climate science series, and won a Silver Dolphin at the Cannes Corporate Awards 2012 for the medical drama "A Doctor's Life."
She directed the supernatural horror "Out Of The Shadows," and television (season 2) of the multi award-winning prison drama, "Wentworth." She recently directed "The Wheel" (David Arquette) for Sunjive Studios Winner of Best Martial Arts Film Urban Showcase 2018 selected for Action of FilmMegaFest.
THE WHEEL - Best Martial Arts Film Urban Showcase 2018
A DOCTOR'S LIFE – Silver Dolphin 2012 Corporate Cannes Award (Medical);
10TERRORISTS – Kickass Original Feature Award (11th Los Angeles Comedy Festival);
THE JAMMED - Best Film, Best Screenplay, Best Music (Inside Film IF Awards 2007); Platinum Remi Award (Worldfest 2007), Interfaith Signis Award (BIFF), Short Poppy Award, 7 AFI Nominations (2008), 4 FCCA awards nominations. In the 100 most Influential Melbournians (The Age Magazine 2007);
THE SECOND JUNGLE BOOK - Award of Excellence , U.S. Film A.B. BORN WILD - Best Feature Film (Santa Clarita Int. Family Film Festival), Award of Excellence, U.S. Film A.B, Dr Troy's Best 10 Video's for 1996, Dove Award, Parents Choice Award.
SILENT HUNTER – Gold Award, NY Int. Film & TV Festival 1987 (Best Nature Film),
SOLO ASCENT - Premio Specialle – 32nd Int. Film Festival, Trento, Italy; Best Documentary (South Africa Academy of Arts 1986), Best Documentary (Artes Award 1986).
FITZROY - Certificate of Merit (1978)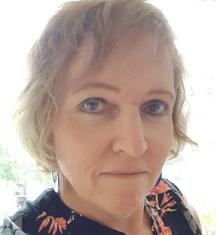 My background is action with my first film on extreme rock climbing film. My first feature Scavengers, a KGB spoof, had motorbikes flying out of planes and extreme stunting; followed by The Second Jungle Book, and others. But when I transitioned to live as a woman in 1999, my career ground to a stop by the establishment. It was nearly a decade before I managed to resurrect my career, making the multi-award winning The Jammed along the way.
Fortunately a few woman directors like Patty Jenkins  (Wonder Woman) and Kathryn Bigelow (Hurtlocker) have paved the way for female action directors. I feel I hold a special quality having lived and worked across all spheres of life; across four continents – with the ability to bring intense drama, comedy and action together.